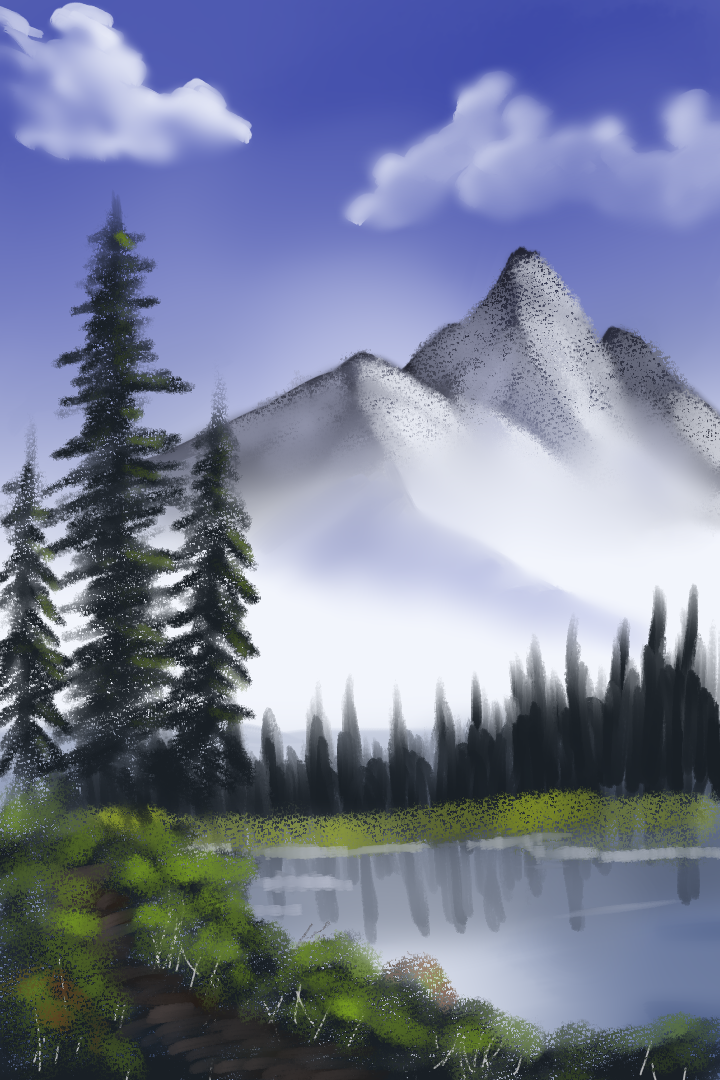 Bob Ross painting that I copied for practice.
Sorry if I haven't added much art lately, I've been busy with life while I was practicing and experimenting with new techniques and art pieces. I only want good quality or higher stuff on my gallery, and while I do make deliberately terrible art that doesn't take me time at all, that's when I'm in the mood for it and it's stuff I wouldn't upload to my gallery anyway.
My current goals right now would be to create more art, a comic, and maybe an animated short. On top of that, I'd like to meet and befriend more artists from Newgrounds and from around the net. I don't consider other artists to be my rival (not yet), so meeting others would be fun.
In the meantime, I will continue churning out material slow and easy so I could be satisfied with the results of whatever I make. Maybe my process will get more efficient as I continue doing stuff around here, but my focus right now is to make art for fun until I can also do it for money. (Hey, I'm not greedy, I have bills to pay too.)